Whilst improvements in treatments for many cancers have resulted in better survival outcomes, for survivors the benchmark for measuring treatment "success" is the quality of survival.
Many cancer treatments have a negative impact on intimacy and sexuality; resulting in impaired quality of life and persistent relationship distress and dysfunction. In combination with pre-morbid co-morbidities such as diabetes, cardiovascular disease and depression, the effects on sexual function and satisfaction are potentially catastrophic.
In raising for discussion concerns about sexual function, it is important not to focus solely on capacity for penetrative intercourse. Sexuality, in its broadest sense is a combination of sexual behaviour, sensual activity, emotional intimacy and a sense of one's sexual identity. It is a complex multidimensional phenomenon that incorporates biological, psychological, interpersonal and behavioural dimensions. One's sexual identity evolves over the lifespan in the context of a constellation of factors including gender, age, cultural background, religious beliefs, societal values, sexual history and personal attitudes.
Sexual rehabilitation following treatment for cancer is a valid area of concern for all patients during all phases of the illness experience; regardless of patient age, gender, health status, relationship status or sexual orientation. All health professionals have a responsibility to identify and address these concerns.
Alterations to sexual function may occur as a direct result of treatments: anatomical changes, hormonal changes and functional limitations caused by a myriad of factors including fatigue, chronic pain, menopause, peripheral neuropathy, stomas, erectile dysfunction, vaginal stenosis, incontinence and peripheral neuropathy. Just as importantly, psychosocial effects on sexual well-being need to be considered alongside physical factors. Issues such as poor body image, physical disfigurement, fear of cancer recurrence, anxiety, loss of fertility and alterations in lifestyle, roles and relationships can add further complexity to the psychosexual burden.
Sexuality and intimacy are important, legitimate aspects of everyone's life. We are all sexual beings. Yet, anecdotal reports from patients and evidence from the literature confirm that sexuality and intimacy are rarely addressed by health professionals. Sexuality concerns are frequently reported by patients and their partners as areas of unmet need.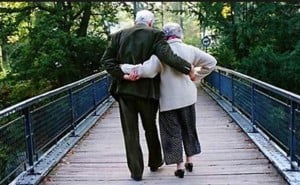 Comprehensive cancer care should incorporate assessment of issues of sexuality and intimacy throughout all stages of treatment and ongoing care; including palliation and end of life. Health care professionals need to seek permission from the patient to initiate a conversation about these concerns. The psychosexual assessment must encompass all aspects of intimate and sexual behaviours and desires. Asking about frequency of sexual intercourse does not constitute a psychosexual assessment.
Most patients and partners feel uncomfortable about raising sexuality concerns with health care professionals. Similarly, most health care professionals are reticent to initiate discussions around sexuality and intimacy, for fear of causing offence or embarrassment (to themselves and/or the patient). Yet, failure to address this aspect of well-being robs patients and their partners of access to effective psychosexual interventions. Sexual function and satisfaction can be improved; for many, simply by the provision of information about sexuality changes and reassurance about adapting previous sexual practices to accommodate treatment-related changes.
Patients' concerns about sexual difficulties may arise at different points in the treatment and recovery process. Thus, psychosexual assessment is not a one-off process. Patients need to develop rapport and trust with health care professionals before discussing sensitive matters. If sexuality concerns are not identified in an initial assessment, be sure to address it again later. Ensuring that sexuality is on your checklist of questions gives patients permission to discuss their difficulties at the time that is right for them.
In initiating a discussion about sexuality the guiding principles are to normalise, validate, educate and encourage adaptation. Reassure patients that sexual problems after cancer treatment are common and expected. The message to convey is that sexual function can be improved, and that some form of intimate expression is always possible. This is crucial for patients for whom their usual sexual behaviours and practices are no longer possible due to major anatomical changes.
Sometimes the perceived sexual difficulties are fairly easily resolved by facilitating discussion between the couple. It may be that the partner is reluctant to resume sexual activity due to concerns about being demanding or causing pain; and in turn this may be interpreted by the person with cancer as a lack of attraction due to the physical changes after treatment. Perhaps there is a lack of flexibility in negotiating sexual practices and behaviours to adapt to physical changes. Frequently, couples report that they now have little enjoyable, private time together; and that shifting roles within the family made necessary to accommodate treatment plans result in sexual distance. Many couples find themselves unable to communicate about their sexual needs, differing sexual expectations and mismatched libidos. All health care professionals can initiate a conversation that gives patients and their partners the permission to talk about their sexuality concerns and to hear information and suggestions to address them.
As with most skills, the capacity to talk comfortably about sexuality improves with practice. Recognise that these conversations are uncomfortable for you and for the patients. Acknowledge that verbally with your patient, normalise the incidence of post-cancer sexual difficulties and seek their permission to initiate a conversation. Articulating the problem is the first step towards resolving it.
The communication skills required to effectively identify and assist with psychosexual concerns are really no different from the skills needed to discuss any sensitive issues; such as disclosing a cancer diagnosis, discussing prognosis, cancer recurrence or end of life conversations. Find words and phrases that sound authentic, and always convey a non-judgmental value orientation. Using open-ended questions and very specific terminology is the key to understanding the precise nature of the sexual problem, when it occurred and how it has impacted on the usual expression of sexual intimacy. Once problems have been defined, then ask follow up questions about whether the patient/couple would like to further discuss the issue and/or be referred to someone who can help. Be alert to non-verbal cues of discomfort and distress as indicators of the need to discontinue the conversation.
For a small number of patients the sexuality problems are complex and entrenched. These patients are unlikely to be assisted by the provision of information and reassurance alone, and may benefit from referral for expert therapeutic interventions. Patients (and partners) who have a history of sexual trauma, abuse or domestic violence in this or previous relationships fall into this category; as do those for whom there are past issues of lack of trust, infidelity, sexual guilt, shame and negative past experiences. Availability of referral options for this specialised level of assistance is variable across regions. Services may include sex therapists, psychologists, sexual assault counselling services and women's health services.
In 2010 Cancer Australia (through the National Centre for Gynaecological Cancer) funded a national project to address the frequently voiced consumer concern that psychosexual needs were largely unaddressed. The aim of this project was to develop a psychosexual care framework and educational resource to improve health professionals' skills and confidence in providing effective psychosexual care. A multidisciplinary writing team developed six learning modules:
Understanding sexuality
Understanding the experience of the psychosexual effect of a gynaecological cancer
Enquiring and responding to the psychosexual sequelae of gynaecological cancers
Understanding psychosexual sequelae: pathophysiological, psychosocial and cultural aspects
Undertaking a comprehensive sexual health assessment
Evidence based approaches to the treatment of psychosexual sequelae of gynaecological cancers
The modules can be tailored to suit the needs of professionals working in a variety of disciplines. They can be adapted to specific practice settings and populations (rural, primary care, tertiary services). Whilst the funding source dictated an emphasis on gynaecological cancers, much of the material and resources is relevant and generalisable to other cancer sites; and to chronic illness in general. The communication skills to assess and intervene with psychosexual concerns are generic. Four main models of psychosexual assessment are outlined in detail, along with videos of case scenarios, learning points and key references.
The resource is freely available on the internet. Called PSGC (the PsychoSexual care of women affected by Gynaecological Cancers), it can be found at www.cancerlearning.gov.au, and click on the PSGC logo. The modules can be self-directed and can be completed according to the needs of the health care professional. They can be delivered in structured educational settings and a series of workshop templates has been developed.
Addressing psychosexual concerns is an ethical imperative.
Assisting people to resolve and adapt to sexuality changes is empowering for couples. It enables them to regain some control following the chaos and disruption that occurs during cancer treatment. For those who will succumb to their cancer, facilitating intimate expression during the final stages of the illness may provide immeasurable humanity and comfort as they prepare to relinquish close bonds and relationships.
The greatest barriers to good sexual functioning are anxiety, misinformation and ignorance. All health care professionals have a duty of care to ameliorate the treatment-related changes that impair sexual and intimate expression. Failure to address sexual issues results in persistent dysfunction, relationship distress and impaired quality of life.